Discover new growth opportunities
Get visibility into the highest producing areas of your business so you
can allocate resources properly and drive more revenue.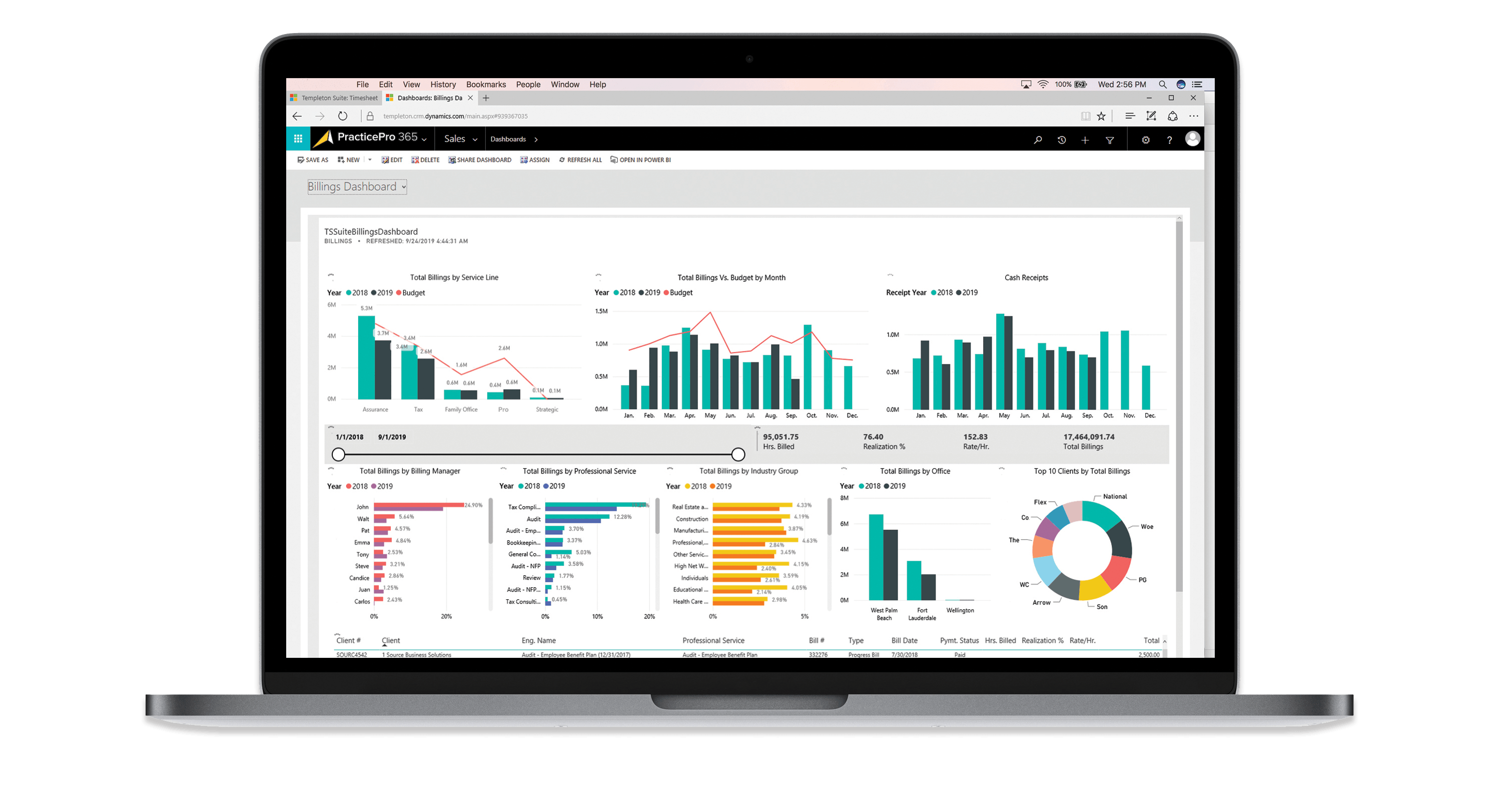 Billing & Collections Capabilities
View your Top 10 clients to ensure you are servicing and building those relationships.
Compare billings by service lines such as Assurance, Tax, Family Office and General Consulting—to assess their relative contributions to firms billings.
Get alerts when a bill goes out below expected realization.
Compare year-over-year billings, as well as billings against your current year budget.
Track and analyze year-over-year growth.