Complete engagements on-time & on-budget
Get a high-level overview of your firm's engagements so you can identify
potential problems early and course correct before it's too late.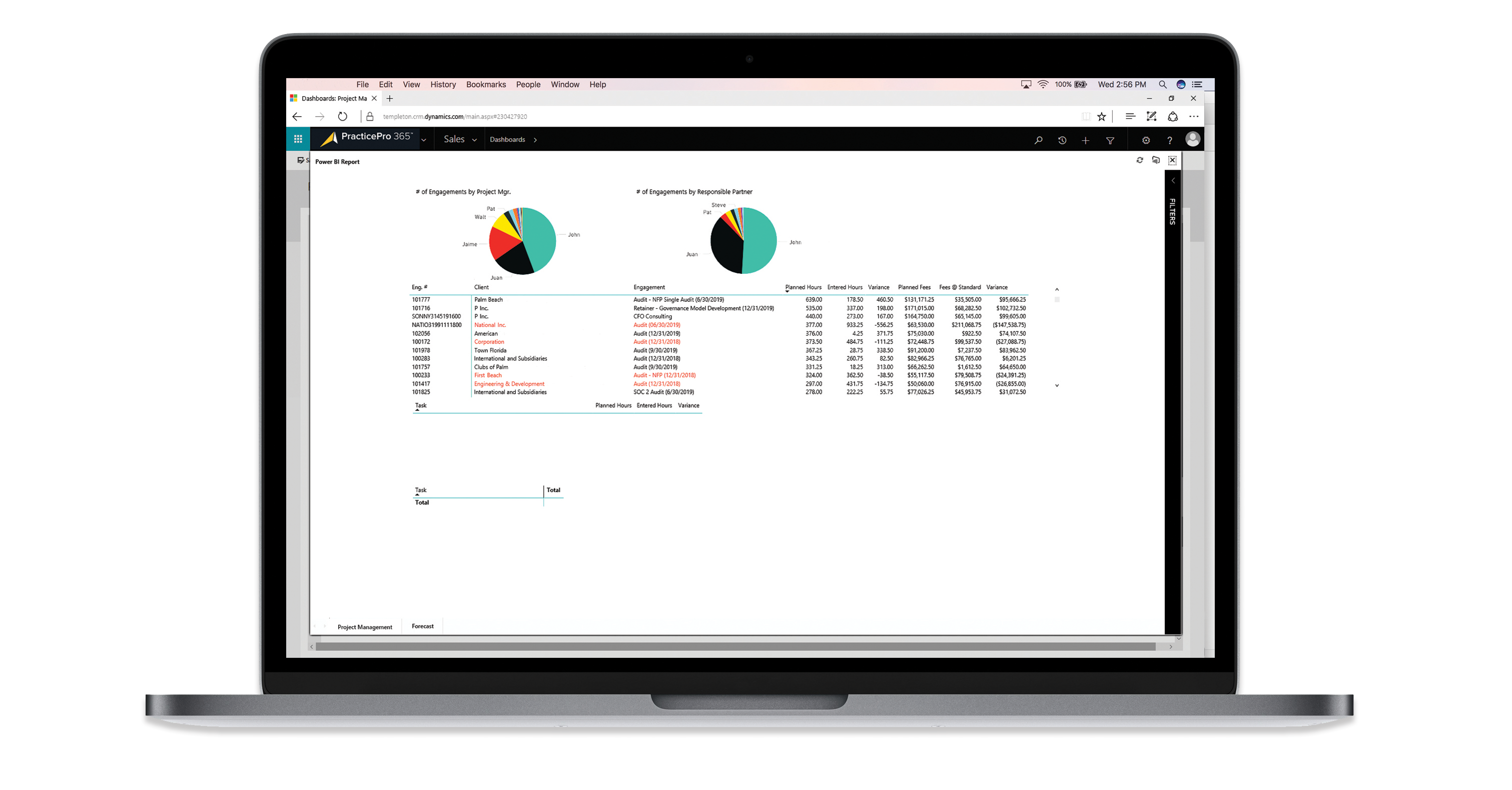 Project Management Capabilities
Standardize and track tasks by engagement to identify issues time entered versus budget.
Budget at the engagement level and task level to communicate expectations and manage outcomes.
Monitor your staff's time entry in real-time.
Get alerts when engagements are approaching the budget total and drill down on specific tasks to find out why.