Accounting Practice Management Software
After researching the top issues and sinking points that modern businesses struggle with their accounting operations today, PracticePro 365 was designed to put an end to the struggle. PracticePro 365 helps accounting firms track, manage, record, and much more on one easy to use platform. Stay on top of your accounting, tax and advisory projects, data and customers with cloud-based software allows you to safely gain insight, and manage projects from the office or on your phone.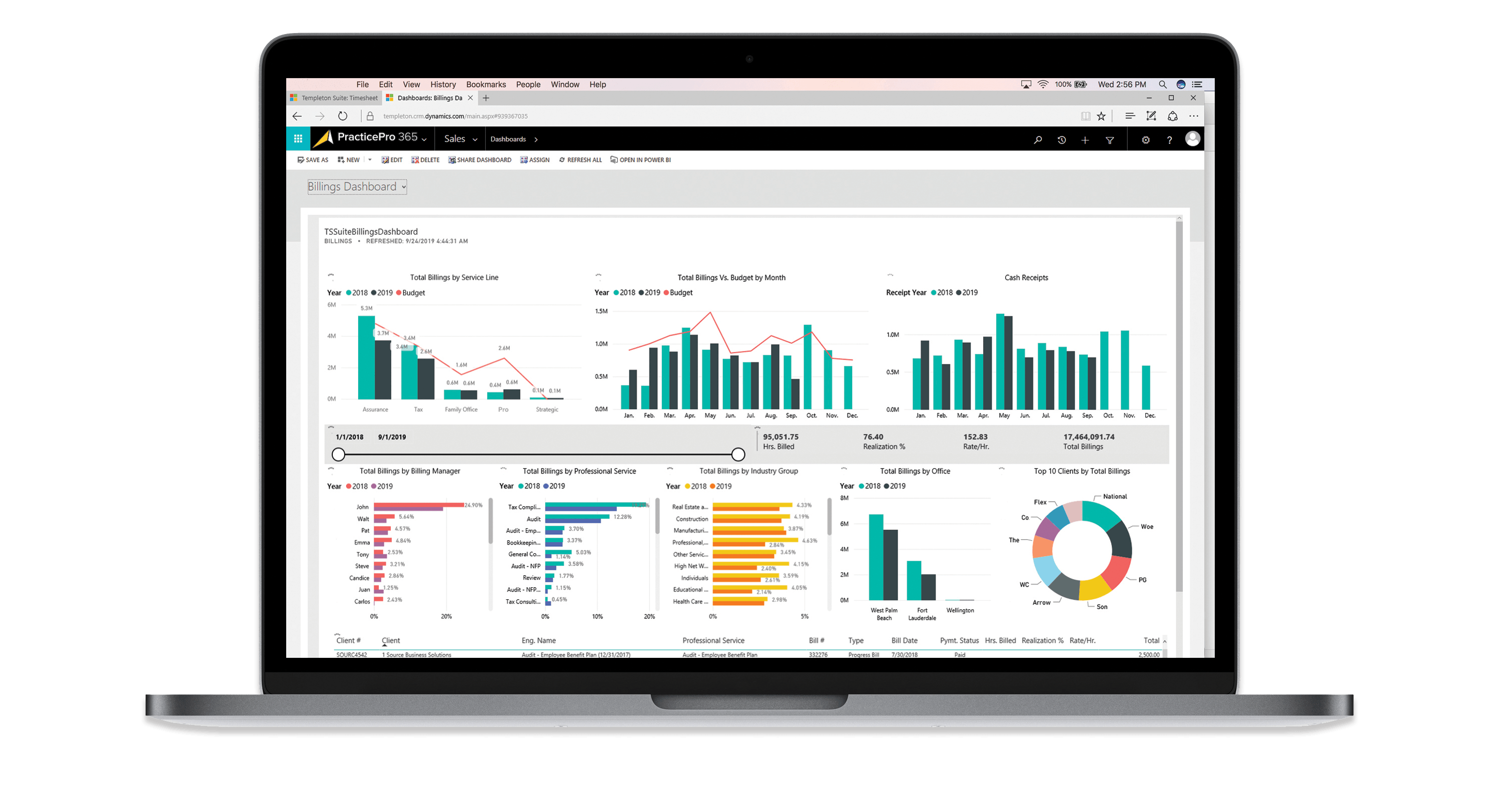 PracticePro 365 provides you a winning opportunity to manage your team with 100% efficiency. PracticePro 365 allows your team to enter time and expenses no matter where they are. Our cloud software will help you allocate resources, stay on budget, on time, and move your projects along more seamlessly.
Complete Dashboard Analytics
Stay up to date with real-time insight on the data that matters. Enjoy custom configurations to fit your needs and business model that will allow you to stay on track and manage what really matters focusing on relevant information. When you are looking to optimize your time, profit, or other important resources, PracticePro 365 is essential to the growth and success of your business.
Keep track of all business operations from staff to projects, to billings, work in progress, and much more with the power of PracticePro 365.
Reach out today to get a demo of our Accounting Practice Management Software today!
Request a Demo