Business & Management Consulting Software
PracticePro 365 allows your business to remain on track and consistently reach defined targeted goals. This efficient platform can help you avoid costly errors by monitoring the records and data of your projects in order to effectively manage your daily operations.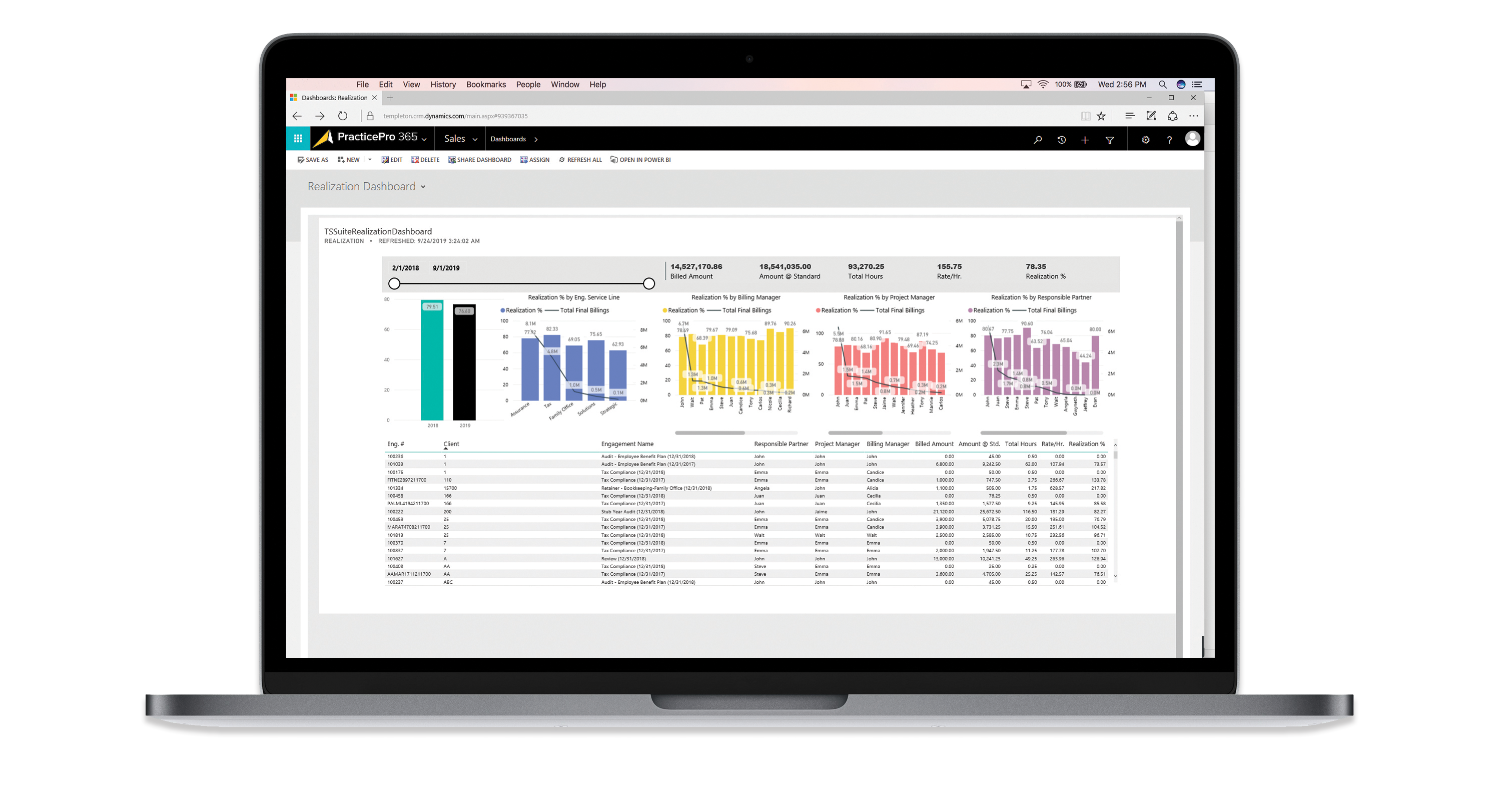 Consulting businesses rely on serving customers and clients. In order to manage a consulting business effectively, you need to get a better understanding of customers needs, wants, and objectives. In-depth tracking in PracticePro 365 allows you to see when you are on the right track or missing the mark. Along with gaining better insights on what your client wants, PracticePro 365 will help you to provide better service and manage your team providing that service with powerful scheduling and project tracking tools. Our cloud solution was designed to help you improve your business and provide better service providing a smarter way to operate.
Upgrade your business today with powerful practice management software. Keep track of all business operations from staff to projects, to billings, work in progress, and much more with the power of PracticePro 365.
Help your staff stay on track and get paid for the hours they worked. Your entire team will be able to enter their time worked regarless of their location. Modern scheduling ensures they know the projects they are assigned and know when to work on them. Remote access allows your staff to continue on with their projects even when they are away from the office.
Click here to view all of PracticePro 365's product features. 
Reach out today to get a demo of our Business Management Software today!
Request a Demo